Welcome to Delmarva Evangelistic Church where families connect and where miracles happen. We are a family oriented church that believes in the supernatural ministry of Jesus Christ. We would love to have you join us for a wonderful time of worship.
Sundays:
10am - Sunday School
10:45am - Sunday Service
Tuesdays
10am - Morning Jubilee
Wednesdays
6:30pm - Royal Rangers and Girls Ministry
7pm - Bible Study
8pm - Young Adults
Thursdays
6:30pm - Prayer Meeting
​
Please plan to come and invite friends and family.
God bless.
​
Pastor Robert "Buzz" Gregory
​
​
For more updates on our events, follow us on Facebook and Instagram
Directly from our Church at 407 Gordy Rd, Salisbury, MD 21804
Pastor Robert "Buzz" Gregory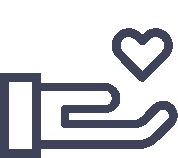 "Whoever is generous to the poor lends to the Lord, and He will repay him for his deed."
Submit your prayer request
Do not be anxious about anything, but in every situation, by prayer and petition, with thanksgiving, present your requests to God. And the peace of God, which transcends all understanding, will guard your hearts and your minds in Christ Jesus.
Philippians 4:6-7

In my distress I called to the Lord; I cried to my God for help.
From his temple He heard my voice; my cry came before him, into his ears.
Psalm 18:6
If you are in need of prayer please click on the link.

Our Prayer Warriors will pray for you and contact you if you would like.

All information submitted is confidential.
Master degree in Theology, four units of The Collage of Pastoral Supervision and Psychotherapy and Studying
Doctor of Philosophy in Christian Counseling, Specialization in Life Coaching